Protecting Missouri's Injured Workers
Results-driven counsel since 1978
Missouri Injury Attorneys
Allen, Nelson & Wilson provides quality, results-driven counsel to clients throughout Central and Southwest Missouri. The firm offers the skilled guidance injury victims need to recover financially after a serious accident.
Getting compensation for injured people requires experience and dedication. It takes knowledge of the system and an understanding of how to win in court. Allen, Nelson & Wilson is not afraid of litigation. The firm has handled countless hearings and is always willing to go as far as necessary to get the compensation you deserve.
$
0
+ Million
AWARDED IN VERDICTS & SETTLEMENTS
0
APPROXIMATE COMBINED YEARS OF EXPERIENCE
0
FORMER WORKERS' COMPENSATION JUDGES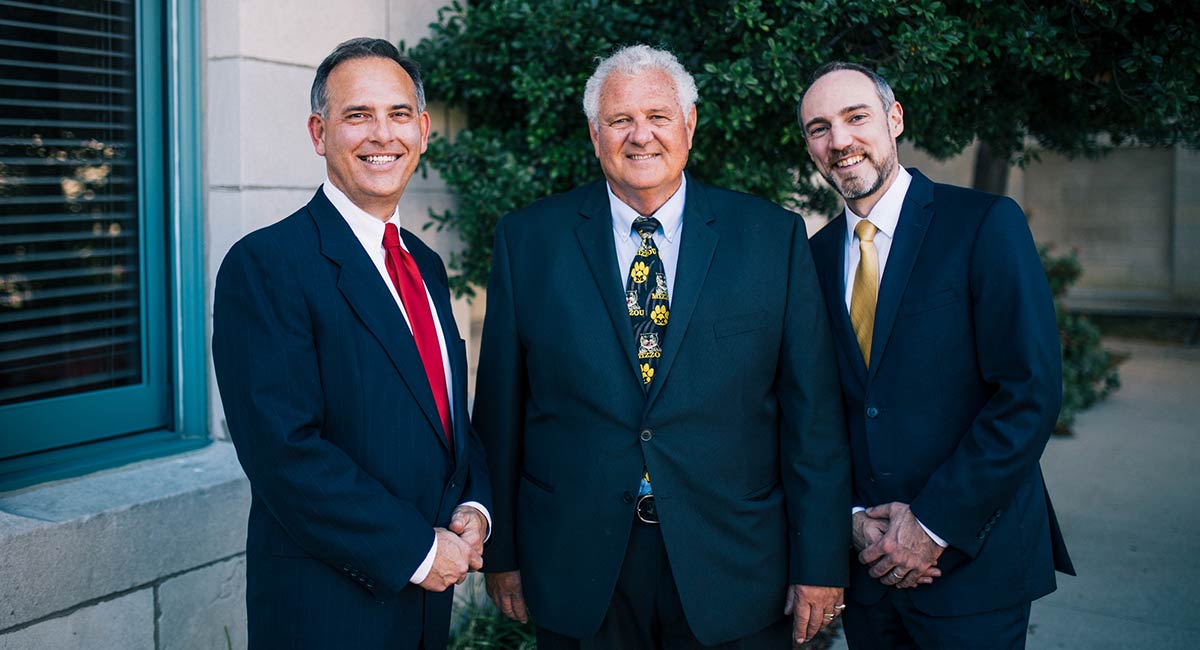 A personal approach to client service
Experienced Attorneys Serving Central & Southwest Missouri
In cases involving physical injury, the understanding and presentation of medical evidence is vital to obtaining the compensation you deserve. Having an attorney who can advocate for you legally while you recover physically can make a difference.
As former workers' compensation judges, Truman E. Allen and L. Timothy Wilson have extensive experience with the strategies and tactics needed to pursue the best possible results in workers' compensation, personal injury, car accidents, social security disability and other injury-related situations.
Just wanted to drop a note to thank you for all your hard work on my case. You did a great job and I appreciate it so much. If not for you I would not have even thought of being so well compensated for my injuries. I consider you and your staff to be friends and just wanted to thank all of you.

Thank you, Truman, for helping me get the (Social Security Disability) and also on my (workers' compensation) case. Ben, I appreciate all your help with my (personal injury) case. It is refreshing to come in to the office and feel welcome.

I am a past client of the Truman Allen Law Firm. I have found the staff to be very professional and very "Down Home Friendly". After five years of back-and-forth denials from my company, Truman was able to retain a very ample settlement for me and my family.

I have been very impressed with Truman Allen. His extensive experience, expertise, and genuine care while handling my workman's compensation case is self evident, and his staff have always been extremely friendly and knowledgeable. These qualities are essential if you are navigating the complex world of work comp litigation while in a situation that may be very difficult and painful. I recommend him to anyone who has been injured while working and is having a hard time getting needed treatment or adequate compensation for his or her on-the-job injury.